Trend Confirmation:
Design trends take time to filter through all market levels, product sectors and traverse the world…but when a trend really resonates with consumers the impact is deep and long-lasting.
Back in 2017 our team presented 'Imperfect Beauty' …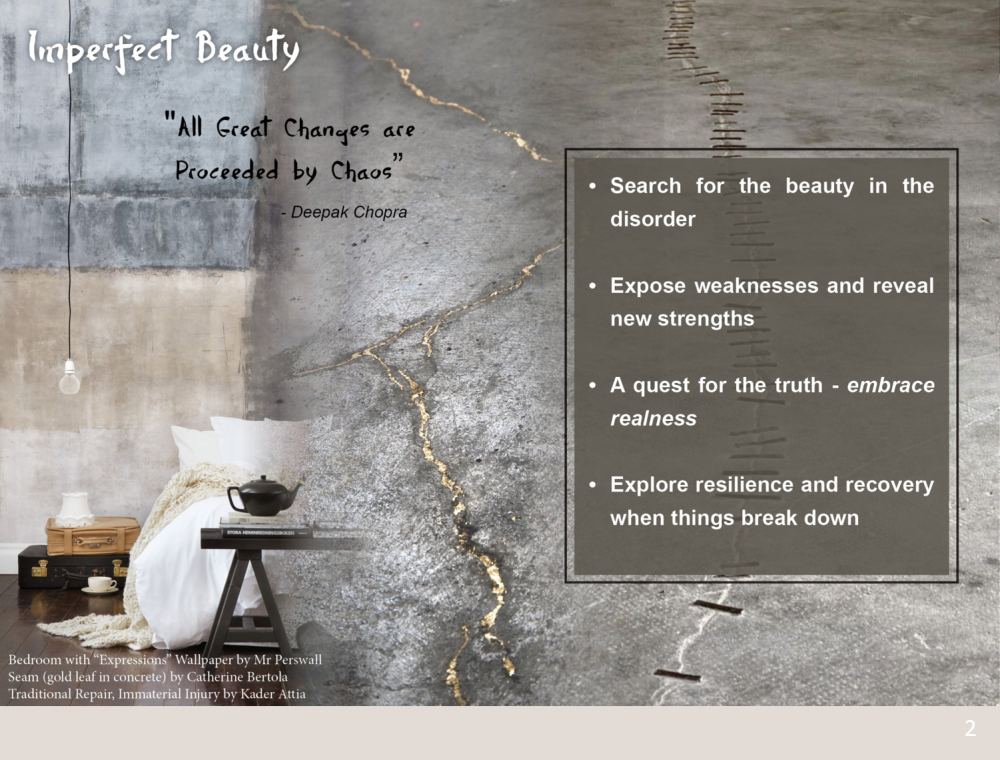 … and at its core was the philosophy of Wabi Sabi – the Japanese philosophy of finding beauty in imperfection.
Achieving this 'idea', or notion in product design can best be done by engaging with the Japanese art of Kintsugi. It's an art about the repair of 'damage' with a precious metal. Instead of hiding a break in a material or damage to a product, Kintsugi is about celebrating this event in a product's life. Making it visible to all, adding it to the history and story of the item. This art can also of course, be mimicked to create beautiful products, such as Ronel Jordaan's 'felt pebbles' below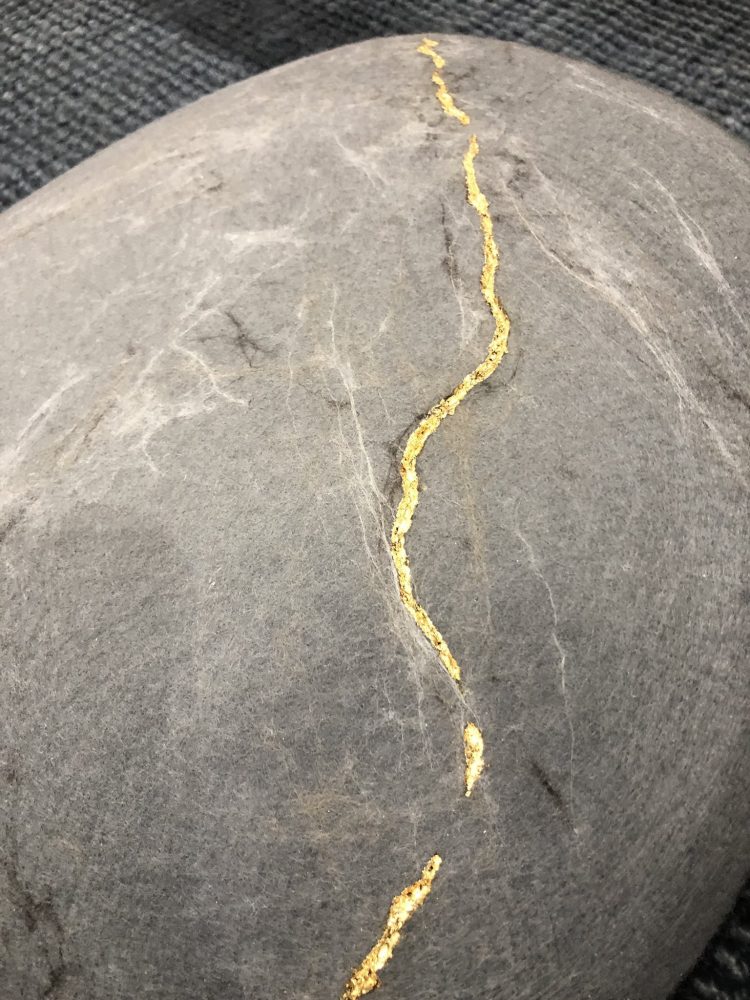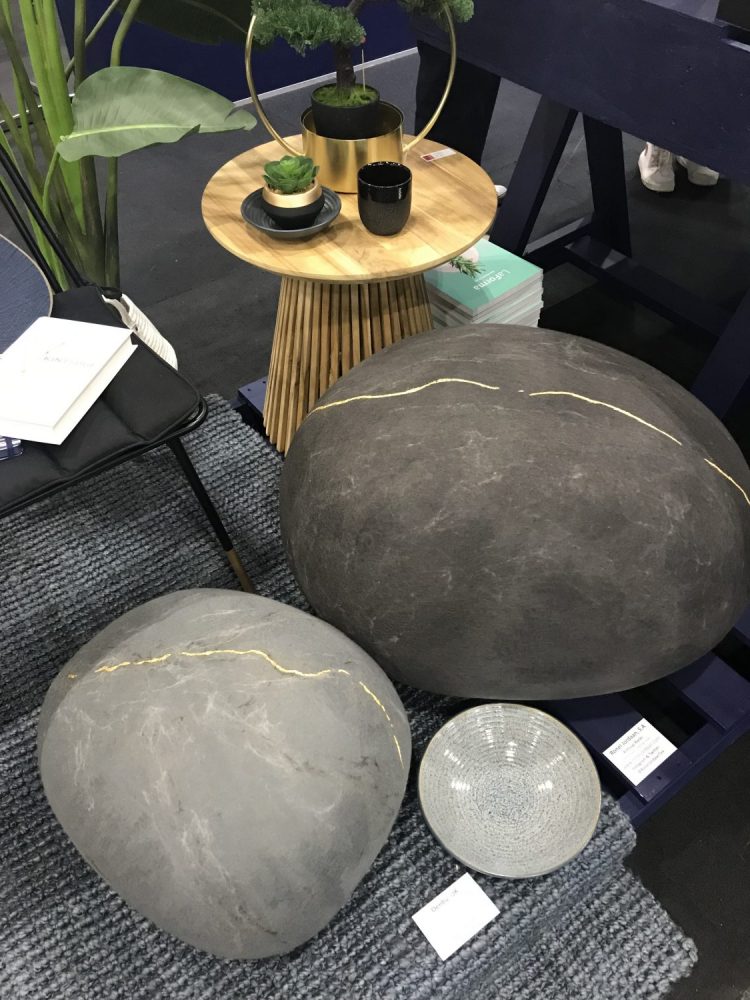 3 years later the thinking & aesthetics of this Japanese wisdom connect with citizens perhaps more than ever as we learn to accept our perfectly imperfect lives. 
Today those aesthetics are being explored on the Maison & Objet website:
https://mom.maison-objet.com/en/selection/552/wabi-sabi#xtor=EREC-1577
Imagine what your business would look like if you knew exactly what your customers wanted to buy up to two years in advance. Your risks would be minimal, your costs would be under control, and you would have certainty that you were offering the right products, at the right time to your customers … every time.
Get in touch with Phil now to find out more about how lifestyle trend intelligence will future proof your business …
(Relevant Sectors: All product & styling for the home & garden, restaurant, hotel, workplace. Manufacturers, retailers, designers, owners)