Our third Pinterest Board release of the year is called New Horizons.
We upload and pin images from a range of sources; from our findings at international exhibitions, to works from designers and crafters both old and new from all around the world. We build the story of each trend and release them to our readers and followers as an inspirational mood board with a focus on colour, material, texture and pattern for product design & development, styling and merchandising. Take a look at our new trend board release called New Horizons…
Follow Scarlet Opus on Pinterest
New Horizons is a deeply glamorous trend, dramatic in all aesthetic senses, intensely stylish and sophisticated. Within this trend we see 2 worlds collide… the distant past and the far future. Polished, sleek and impeccably executed product designs encounter primordial and elementary objets which are both rough and raw. This trend is perfect for this coming Christmas with plenty of inspirational gift ideas, table styling and fashion.
The colour palette is built on a platform of metallics that move away from pure, polished shine. Molten silvers, antiqued bronze, gleaming gold and smelted silver so blackened it looks like anthracite glistening in the darkness, as we look ahead to favour cold metallics. Smokey colours can be picked out, with dimmed shades of night time green and purple, deepest darkest teal and rich burnt oxblood.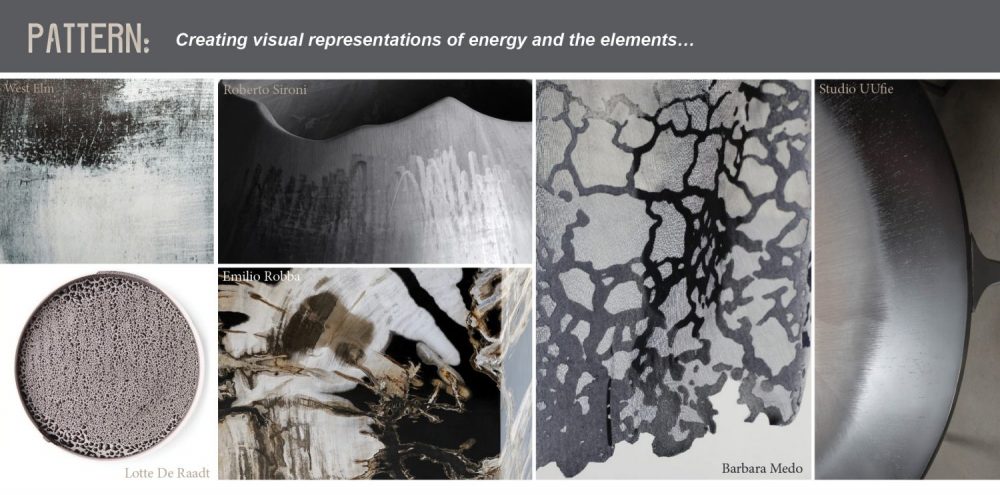 For more information on future consumer & design trends please get in touch with phil@scarletopus.com