For Autumn/Winter 19/20 we presented The Traveller; a trend of mature luxuriousness and understated glamour, as we aim to bring order and control back to our lives at a time of great uncertainty. Products are crafted with precision, made to last and embrace design reminiscent of the art deco era. With the resurgence of the cocktail culture and the evolution of at-home bar carts, we embrace the grandeur to create a more formal sense of occasion. Elegance and sophistication influence glassware, kitchen product and tabletop styling; with brass tones, high shine finishes and a look that is stylishly decadent in every aspect.
From the return of fine dining to the luxury of analogue stationery product. A true celebration of the roaring 2020's has begun.

Images below from Trend Hub displays at Exclusively Housewares & Stationery Show London.
This trend was created over 2 years ago and we are now starting to see how it has been translated and interpreted by major retailers throughout the UK. On our recent visit to Spring Fair, we tracked 2 of our most prevalent trends influencing 2020 design direction; Satori and The Traveller.
The Traveller at Spring Fair 2020

Art Deco influences have also been seen coming through in Stationery product at Paperchase, recent wallpaper collections from Tektura and Le Creuset's patterned cast iron cookware. Another clear indicator of this trend was the release of Pantone's Colour of the year for 2020. Classic Blue was chosen for its elegance and simplicity. This timeless, solid and dependable hue is described as having "reassuring qualities" highlighting our desire for a 'dependable and stable foundation' at a time of uncertainty.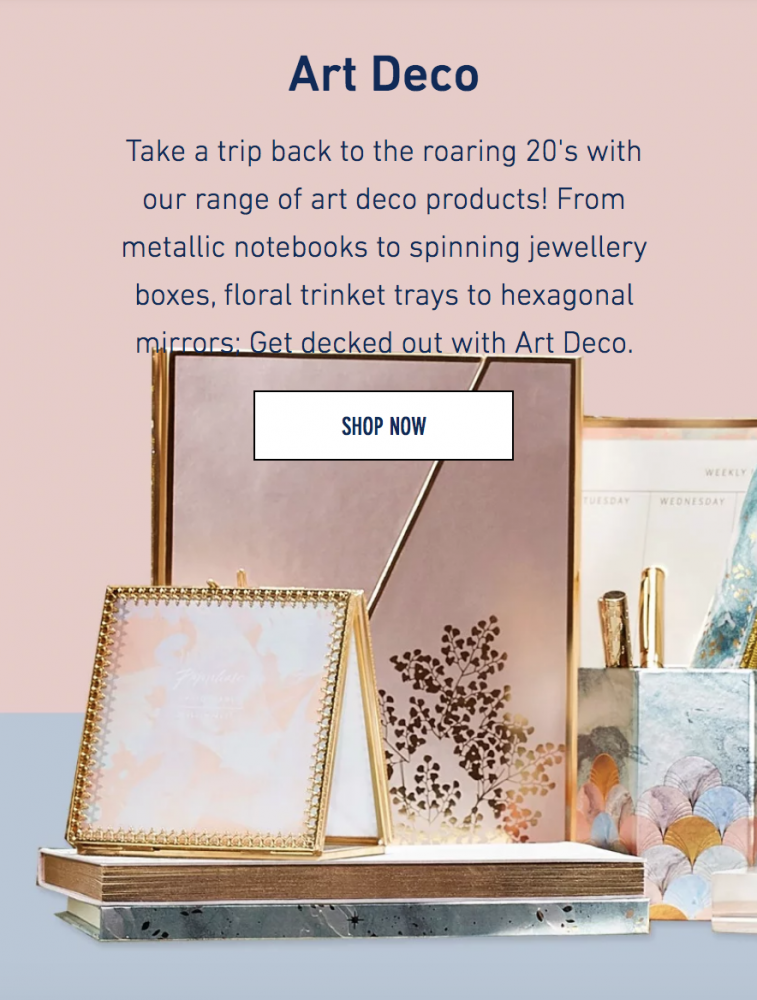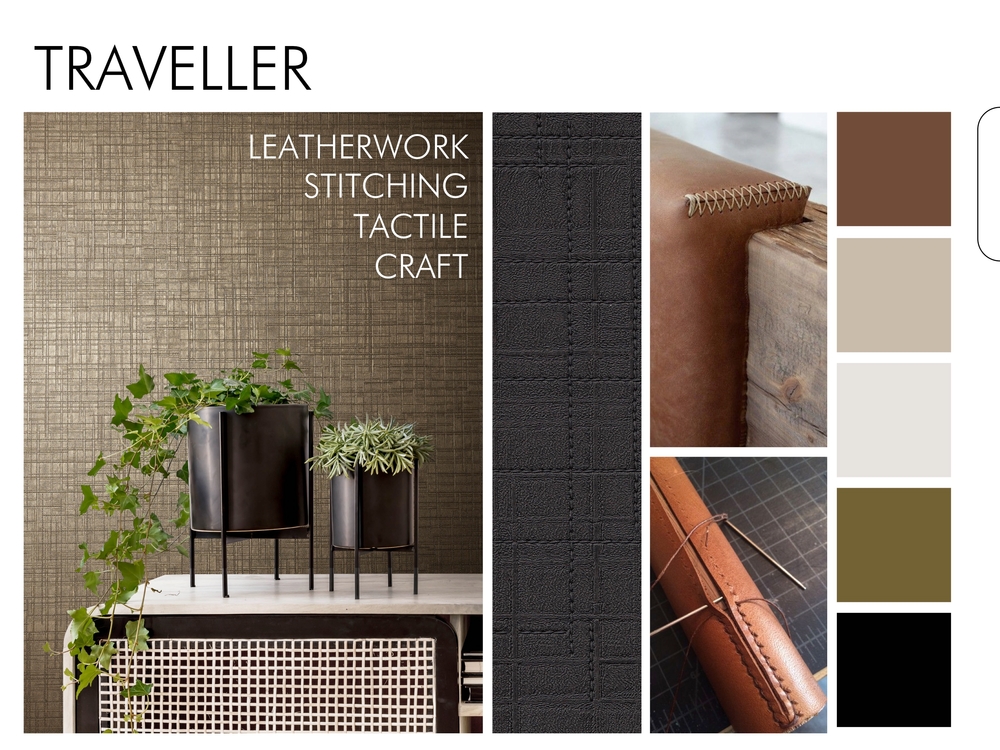 Our Trend reports are presented 2 years ahead of time giving designers, manufacturers and retailers the essential information to confidently create collections inline with consumer desires at the right time. If you would like more information on how we can help you future-proof your business, please get in touch with phil@scarletopus.com.