Last week we visited Week One of New Designers, an event which takes each year at the Business Design Centre in London. The show presents the work of design graduates from across the country with week one focusing on textiles, contemporary craft, precious metalwork, ceramics and glass. A year after being given the opportunity to exhibit myself at show, I was excited to take a look at this year's design talent.
Many designers took inspiration from the environment, many inspired by wanting to raise awareness of the detrimental effects the population has on the planet. This was shown through the use of sustainable materials and fibres across constructed and printed textiles. Strong emphasis was also placed upon craft and technology creating new exciting material innovations across hard surfaces and fabric design.
Here are my highlights…
The project entitled 'Seaweed Girl' by Edinburgh College of Art graduate Jasmine Linnington caught my eye. The collection of constructed textiles aims to showcase the versatility of this highly sustainable resource. 'Seaweeds and micro-algae make up approximately ninety per cent of Earth's plant-like existence'. Linnington began exploring seaweed's potential and soon discovered its silk-like appearance and handle made ideal characteristics for use as a fibre, yarn and plastic-free alternative to embellishments for the fashion and textile market.
Eleanor Brown, a woven graduate from Birmingham City University, stood out in the show for not only the concept behind her collection but also its aesthetics in terms of yarns, structures and colours used. In a world of increased conscience to do our part to look after the planet, 'Anthropocene Traces' aims to engage and remind us of the trace we are leaving behind. 'Ocean pollution and traces of discarded items are the fossil remains of today'. Brown sourced high quality British wool and natural yarn within the interior fabric collection allowing for considerations for the lasting traces we leave behind.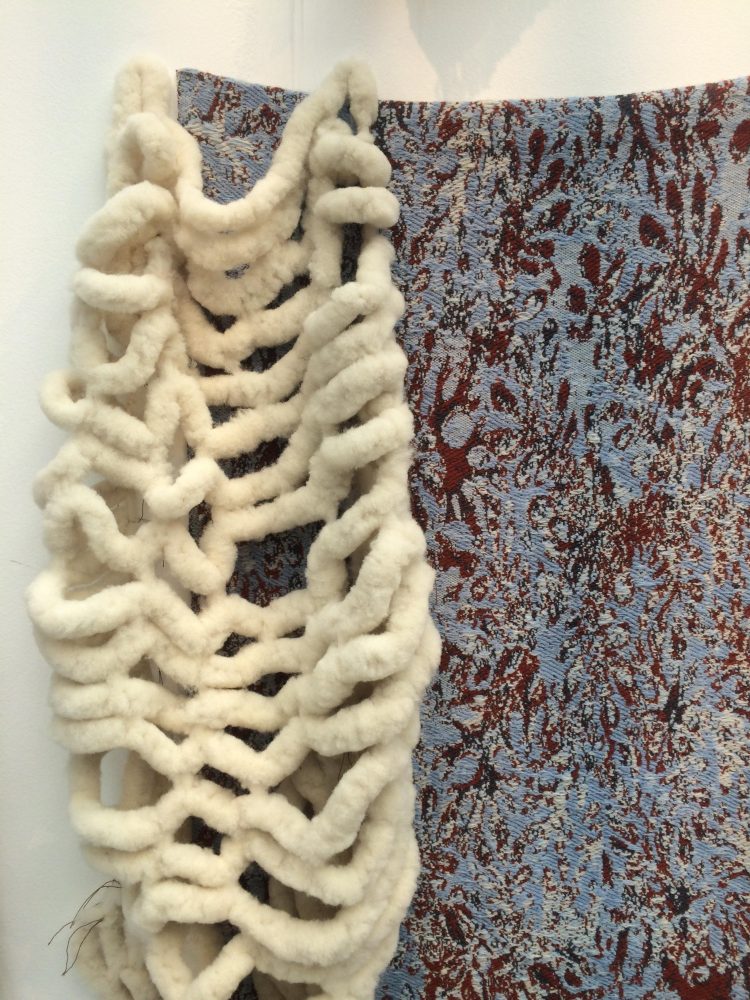 Another designer that took inspiration from the environmental impact we have on the planet is Rosie Holttum. She creates hand-made textile art pieces inspired by controversial and current topics. The University for the Creative Arts Farnham graduate's collection was influenced by climate change, coastal erosion and rising sea levels, translating this into hand-printed designs using scale to attempt to represent the size and impact of these issues.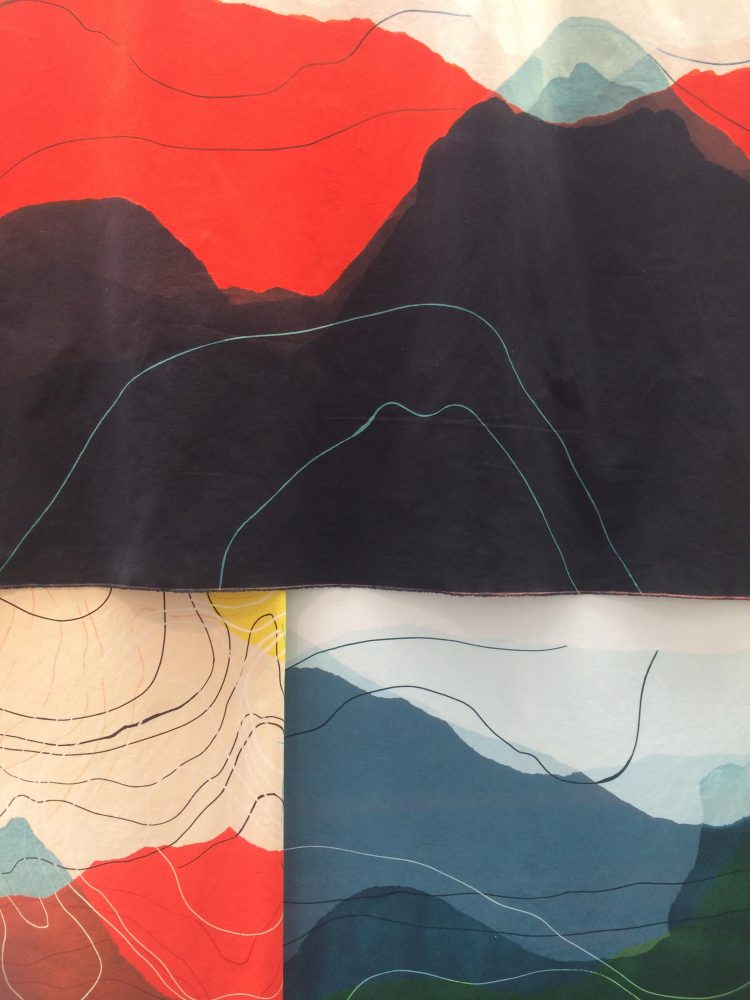 Next is Leeds Arts University graduate Lauren Bower, who combines technology and craft to create an intriguing set of innovative tactile samples with a fresh, modern palette of tinted greys and soft pastels. Tactile interactions are needed in the screen dominated world we live in today and the three-dimensional surfaces have been designed to be used within a wide range of contexts from domestic interiors to architectural applications.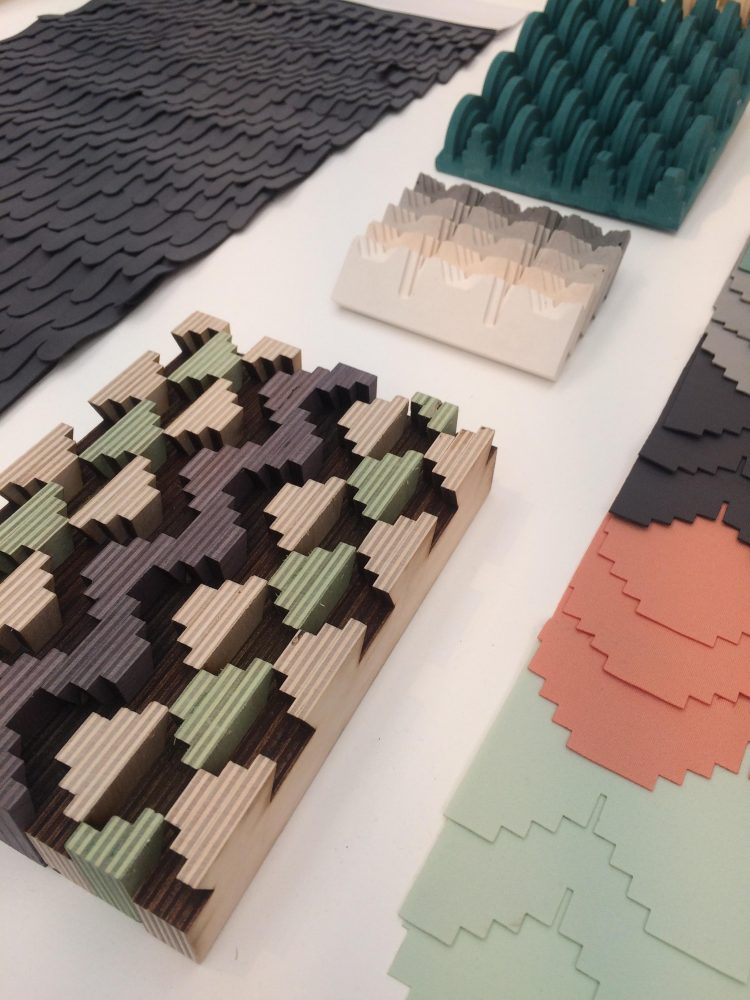 Manchester School of Art's Natalie Goodall explores the intersection of 3D printing technology and traditional textile processes to a truly stunning effect. Using a 3D printer to create embellishments onto chiffon-like fabrics, the work has a sense of fragility and delicacy. Refined and elegant, Goodall prints directly onto the cloth, building up the surface by manipulating the placement of the fabric and taking control of the printing process.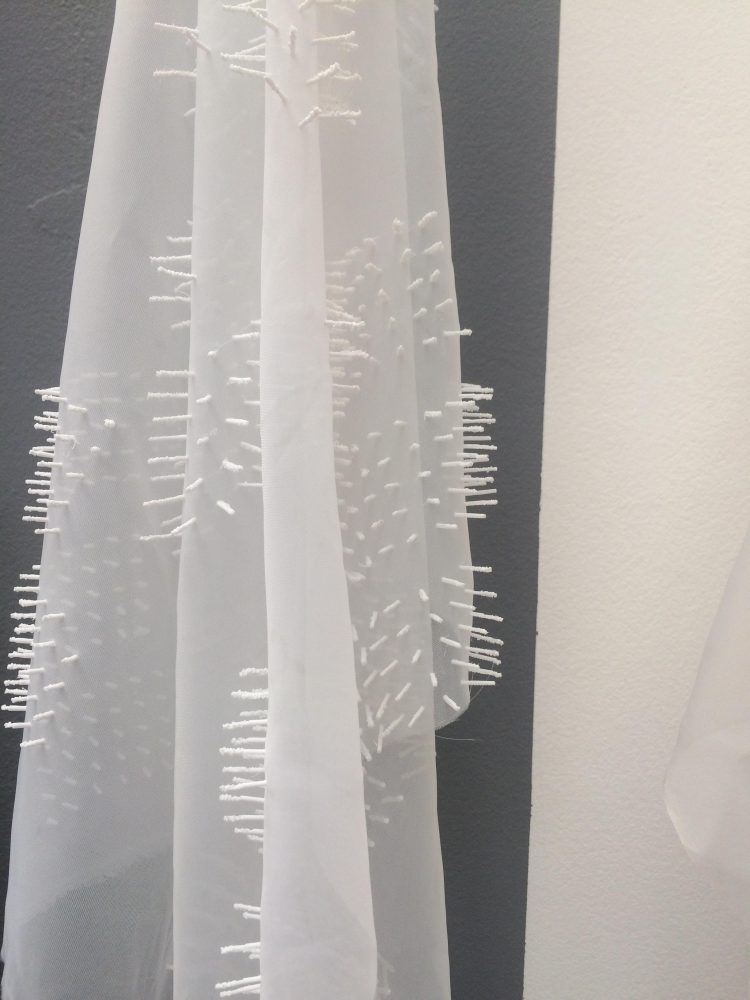 Lastly, Kristina Lahn from Duncan of Jordanstone College of Art & Design, takes inspiration from Scandinavian minimalism to create a collection of textiles and surfaces which contrast beautifully with one another. Bold in her material and colour choices, Lahn experimented with metal, wood and fabric manipulation to develop the tactile designs for interiors.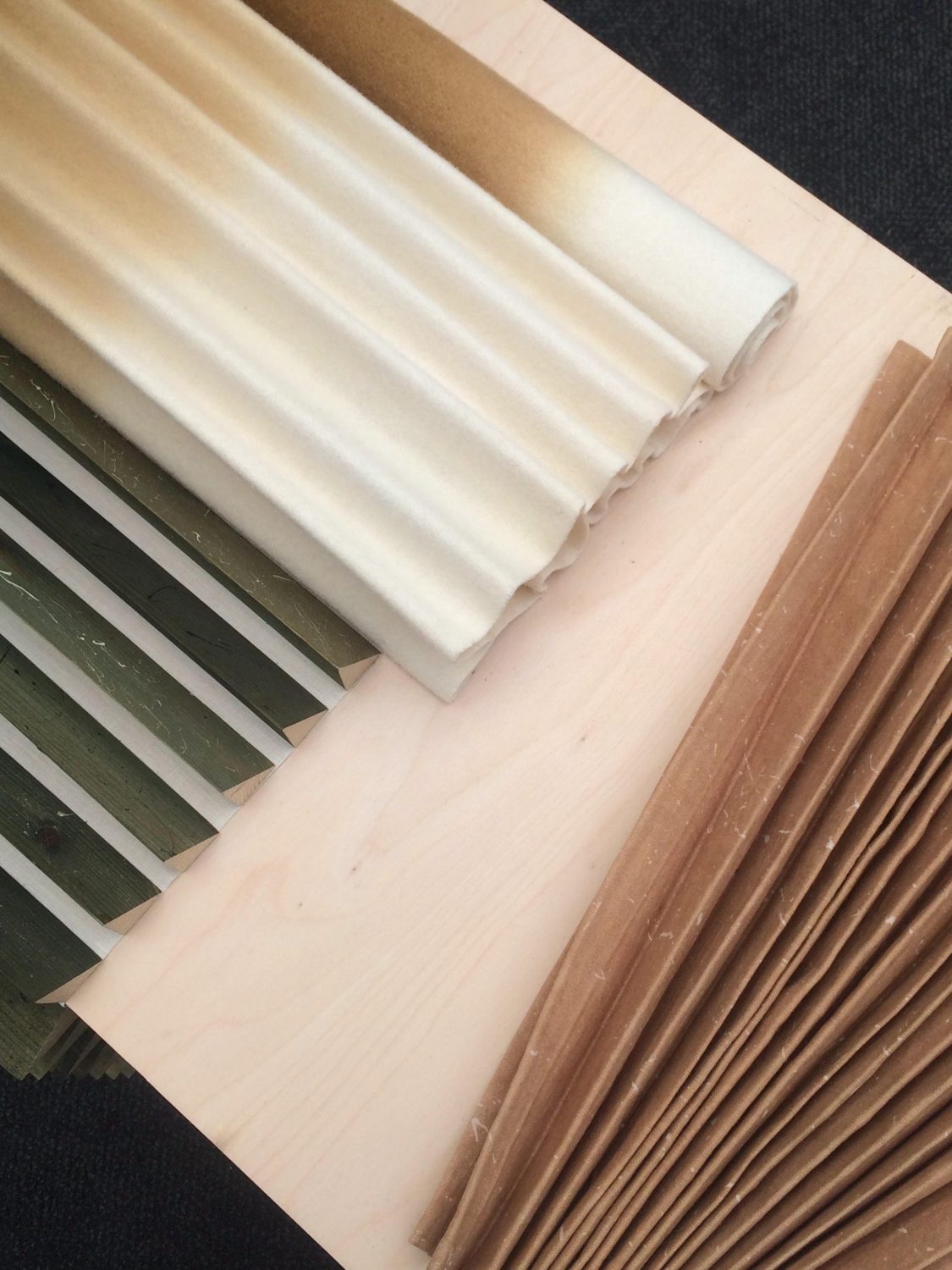 This is only a very small handful of designers whose work stood out at the show, with many more featured on our Instagram here