In light of the escalated pandemic we wanted to share with you positivity and hope. Although we still have challenging times ahead it's important to focus on our adaptability and resilience, looking at what this adjustment means for businesses and individuals and how we can plan, with certainty, for the future. 
UNPREDICTABILITY
A key stage in our forecasting process is to analyse unforeseeable events. They are usually negative events, for example acts of terror, deaths of world leaders, natural disasters and of course the current global pandemic. Our task is to make a judgment about whether the event have an impact on consumer behaviour and designers; will it reinforce an existing trend, change the direction of a trend or even introduce a new trend.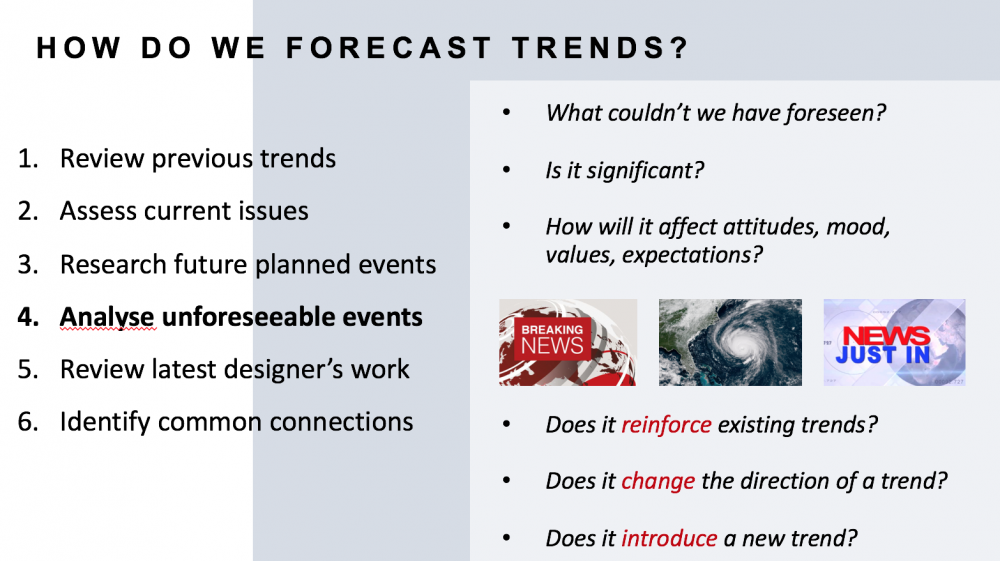 It's been necessary for us to revisit our forecasts that were created prior to the pandemic outbreak. Adjusting our seasonal trends to reflect current events is an important part of a Trend Forecasters work; this will keep our future trend forecasts relevant within a post-pandemic landscape. In many instances, the pandemic will strengthen some elements sooner than we anticipated and accelerate the emergence of others.
ADAPTABILITY
The profound effects that the pandemic has had on our daily lives has already been witnessed. The way in which we think and behave, the way we work and socialise has had to change rapidly. This global crisis will ultimately bring about change in all that we have previously known; it will be a catalyst for reshaping, adapting and improving our choices and self. 
It's fascinating to see the speed at which companies have adapted to remote working, embracing the flexibility of a 'home working' practice that we now realise, in most cases, is possible and successful. Although a trend we have tracked for a number of years, we expect the home/office working to continue, with a focus on producing separate office spaces within the home. Likewise we see the office become more 'home-like' with the combined effect of furnishings, shapes and colours creating a 'feel-good' atmosphere of comfort and harmony.
COMMUNITY
Although a time of immense fear, pressure and uncertainty, the current pandemic has also highlighted the importance of Community. Helping and supporting one another and working together to build a future of possibilities has taken on a new significance and broader appeal. From hotels opening up as make shift hospitals to the automotive manufacturers and technology companies making ventilators. Fashion houses now producing protective equipment for key workers, beauty brands and even beer makers switching to producing hand sanitiser.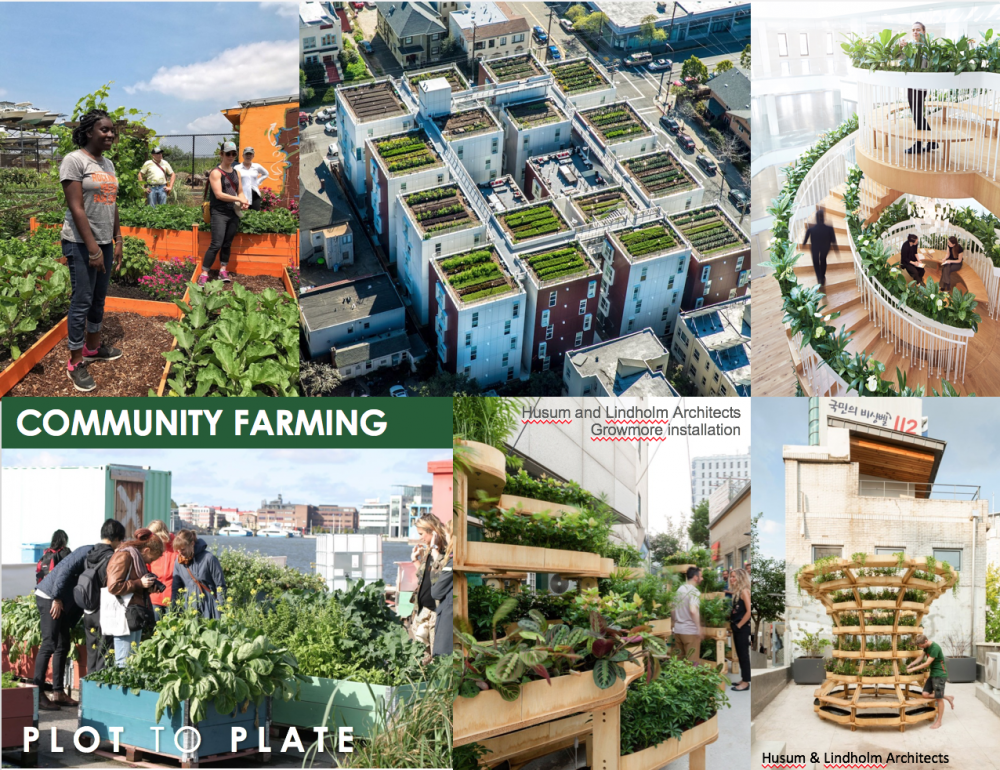 Creatives are sharing content to help educate and inspire, to assist parents with home-schooling activities, to explore methods to help combat loneliness & isolation and sharing encouraging strategies to improve our mental and physical health. Not to forget that, in the UK over 500,000 citizens signed up to join a Health Service (the NHS) Volunteer army! 
LONGEVITY
The time that we now all find on our hands has, in part, been used to reflect on our fascination with materialistic luxuries, our focus on consumerism and disregard for our environment. There is a sudden realisation about what matters most in our lives and to us as individuals. What we need in order to survive rather than what we want, a real back to basics attitude is emerging amongst a wide swathe of the global population. We will familiarise ourselves with slow living, finding time to read & learn new skills; crafting, baking, gardening and creating self-sufficient ways of being.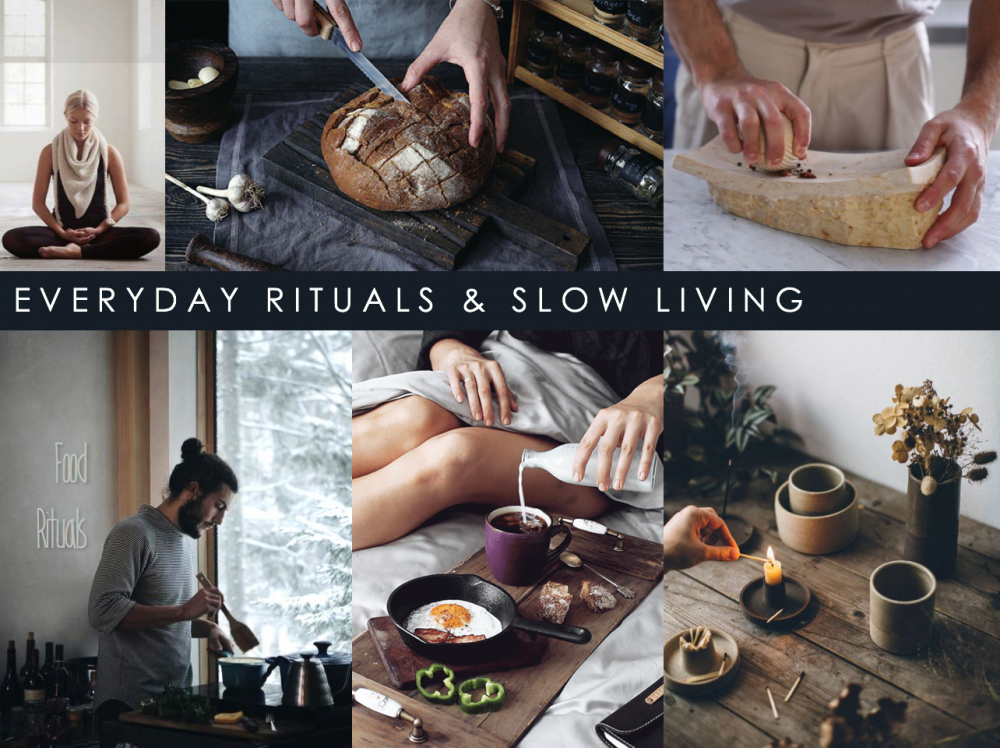 We appreciate unnoticed, daily rituals, are embedding walks and daily exercise into our everyday; and seek sanctuary within our home & outdoor spaces. Some of the changed behaviours we see, will have a place in our lives for a long time to come (maybe even permanently). And, if continued, these changes will improve our overall wellbeing, meaningful connections and innate human qualities. 
RECOVERY
The pandemic has already led to a huge reduction in air pollution across the world; waters becoming clearer and wildlife returning in the absence of human intervention. Whilst these changes may be a temporary state before 'normal' activities resume, it has opened our eyes to the benefits of less human activity on the planet. Perhaps this will cause us to reconsider how we travel and the necessity for it?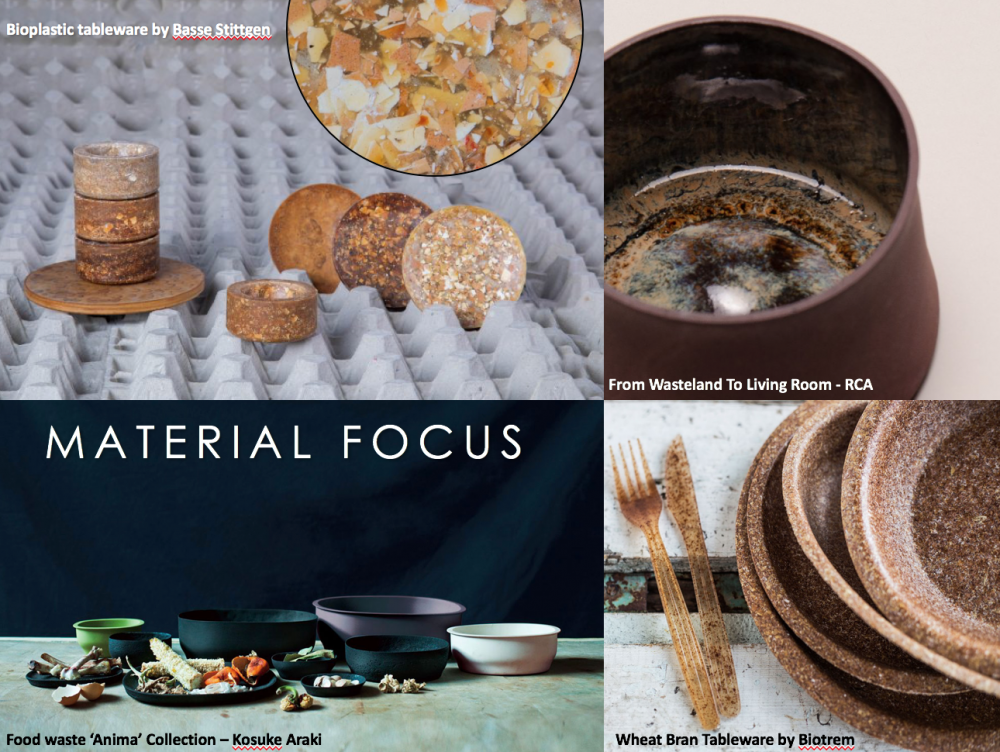 Waste continues to be a huge issue in adding to our environmental impact, the need for a circular economy is more important than ever before. As as result of current events, consumer purchases will be made with much more consideration; is it a necessary purchase? What materials is it made from? Can it be recycled?
A slower consumption and putting the planet before industry, will be integral to building our 'Visionary Future'. Ultimately, the current global pandemic might be the accelerant to our creating smarter, more sustainable cities with 'material use' outweighing 'aesthetic desires'.
POSITIVITY
Times of challenge and crisis have proven to spark innovation and creativity; we seize opportunity and embrace new ways of living. As before, when this crisis passes and when the road to recovery lay before us, the changes we have made for the better, will be clear and obvious to us. Positive outcomes will follow; speeding up our need for sophisticated living, embracing innovation & support from technology, as well as investing more in the world's health systems and the needs of individuals.  
Now more than ever, recognising society's changing behaviours, understanding consumer attitudes and adapting to forward thinking intelligence will guide your future strategies and developments. Eliminating risks associated with new opportunities as far as is possible & identify long-term changes that will impact your business.
Have a question, or need more information? Then please call/text/WhatsApp (+44 7896 088 996) or email (phil@scarletopus.com).