We have picked 4 of the best products seen at the London Stationery Show. These products are all of special interest in terms of trends for 2020 with a strong focus on answering the demands of consumers now and in the future. Our selections all have an innovative approach to design with concerns regarding climate change and a move towards a more sustainable stationery industry. We also see businesses who are using their platform to educate, inspire, change perceptions and support charitable organisations; ultimately forging a better future for everyone.
This brand were awarded their exhibitor stand as part of the Launch Pad competition held by the Stationery Show London. They were also the winners of the 'Best Desk Accessory' award and featured on our Trend Hub and Trend Tours throughout the show.
Inspired by traditional woodworking tools
Their mission is to design, manufacture and retail analogue stationery products for artists, designers and craftspeople that are built to last a lifetime. They raised kickstarter funding for their first product which is called Høvel; the Norwegian word for 'plane'. This product is basically a miniature woodworking plane for sharpening pencils. It's made from a 90g block of solid, machined brass that comes with 10 carbon steel replacement blades which can be changed without any tools, and the Clamp can be adjusted to change the depth of cut. It sits in an optional wood base that comes in Ash, Cherry or Walnut. Because it is made to last a lifetime the super stylish Høvel is a much more sustainable way to sharpen pencils than buying plastic disposable versions.

For a user the Høvel is a really effective and rewarding sharpening experience that is strangely therapeutic and satisfying. It makes you slow down and enjoy the process in a relaxing, mindful way, making it a very pleasing ritual. Also check out their 2nd product launch called Iris; a scalable compass/stencil for drawing circles that was inspired by camera apertures.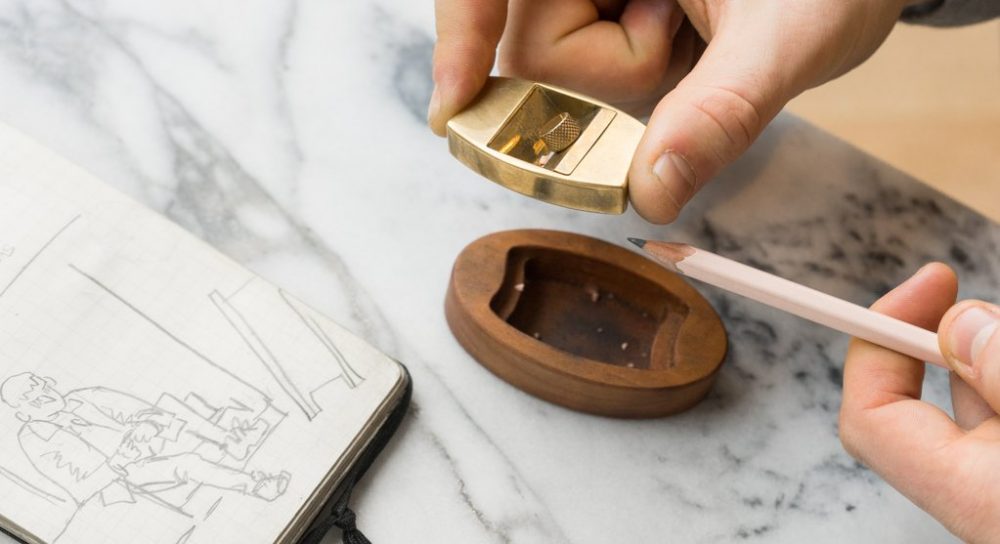 ---
Their Bullet Journal is a product that answers the increasing demand for greater consideration regarding sustainability. It is a refillable notebook made in Italy: the pages are not stitched or stapled so you can mix & match different inner pages by simply slipping them in under the elastic band binding on the spine. The idea that you can keep the original cover rather than replacing the entire notebook and there are a range of different page inserts including Diary, Plan, Food, Travel, Books, Plain Paper, Dotted Paper etc. which can be bought separately so you can personalise the journal with pages most suited to your lifestyle.

The Journals are available in 2 sizes: Desk and Pocket Sized and are made from regenerated leather; this is made from scraps of waste leather that are shredded into fibres and mixed with a bonding agent. It essentially reuses leftover leather from industry that might otherwise go to landfill. Consumers are increasingly seeking out products that support their own environmental efforts; backing their beliefs with the products they buy; so this is stationery they can feel good about purchasing.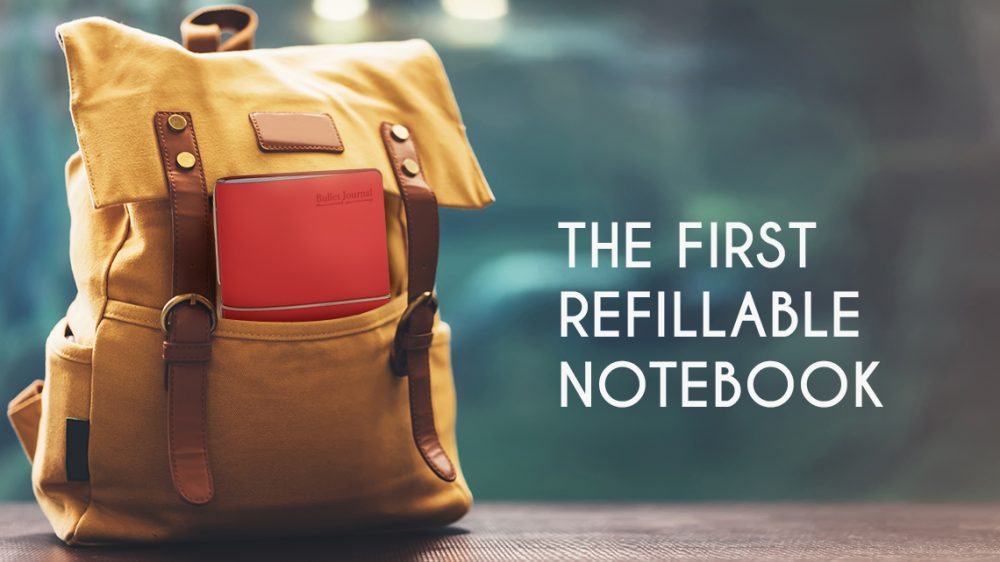 ---
This brand was another Launch Pad winner at the show. We love their Jumbo and Mini pack of vibrant, soft-leaded, easy to hold pencils, complete with colouring-in cards and stickers.

Stib stands for 'Spark Thinking In a Box'
Each pencil is embossed with positive 'Spark' words such as Self-Believer, Joy Finder, Problem Solver, Peacekeeper, Good Listener, Earth Lover etc. These words are great for sparking conversation with children about the way they look at the world; inspiring young minds to try new behaviours, recognise their own strengths and gives them a reference point in tricky situations they encounter.
Stib is a 'purposeful business' because its main principle is to be a 'good business' with the central aim of helping children to feel good inside, and do good outside. Essentially it's a business that is about betterment. In line with this Stib donate 10% of profits to WE.org, which has projects in both the UK & overseas that empower, educate and engage young people in social action.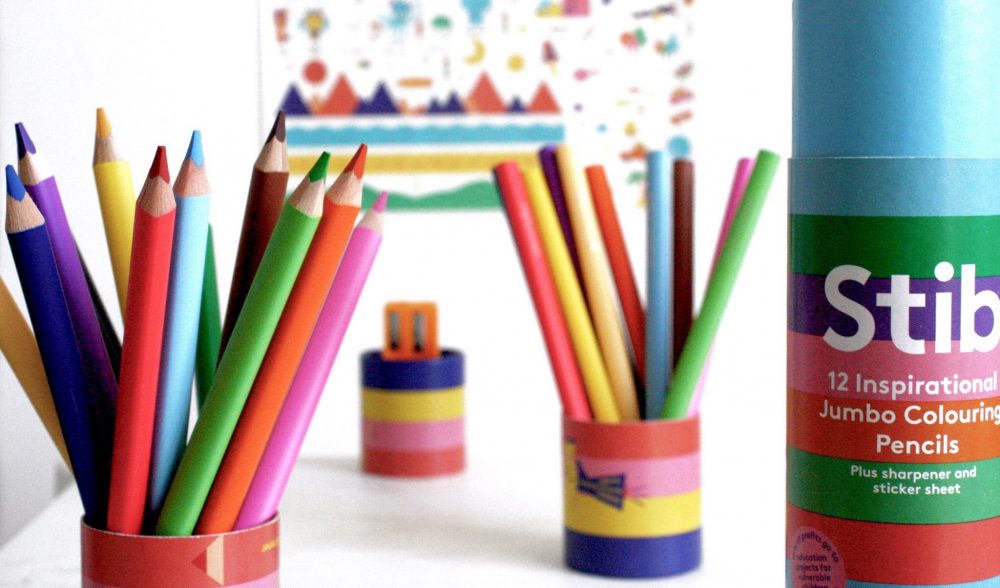 ---
A new eco-friendly and ethical stationery brand with a mission to help children have access to education. All of their products are made with both people and planet in mind. We have selected their Ideas Collection of notebooks, sketchbooks and pencils. Not only is their product make from sustainable materials but they also donate 10% of proceeds to support existing global education projects; getting children back into school around the world.

"Pencils are the most iconic educational tool going back centuries and I wanted to do something with them, something inspirational." Evan Lewis Founder

The pencils are made from recycled CD cases, the notebooks & sketchbooks are made from 100% recycled & sustainable materials and the pocket-sized notebooks and bookmarks are made from reclaimed coffee cup fibres and have 100% recycled paper inside. Read more about their story HERE.

See our Trend Hub video highlights from the London Stationery Show 2019 HERE.